News
White House Easter Egg Roll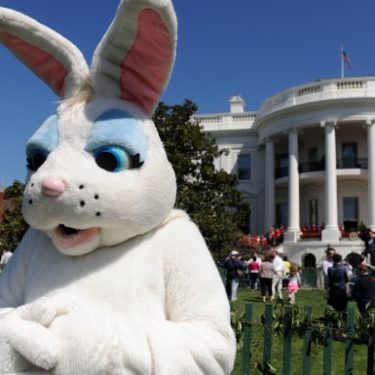 Congresswoman Clarke Invites You to Join the White House Easter Egg Roll!
Monday, April 17, 2017, 7:30AM – 6:45PM
White House Easter Egg Roll – Tickets Available
1600 Pennsylvania Avenue, Washington, D.C., 20500
Since 1878, presidents and their families have celebrated Easter Monday by hosting an 'egg roll' party on the South Lawn of the White House. Among the older annual events in White House history, the event has changed and evolved through the years as each First Family has put their stamp on the popular public event.
On April 13, 2009, for example, President Barack Obama and First Lady Michelle Obama hosted their first White House Easter egg roll with the theme "Let's go play!" which was used to encourage young people to lead healthy, active lives.
Tickets are available on a first-come, first-served basis. For tickets, contact Patrick Rheaume at 718-287-1142 or Patrick.Rheaume@mail.house.gov.
For additional information, please visit https://www.whitehouse.gov/easter-egg-roll